Mortal Man
Higher Calling
By: Ricardo Navas
When I first learned that my father had cancer I wasn't really that worried. I felt like he was going to be fine. I felt like he was going to be beat cancer and that he was going to be alright. Even after he had surgery – I felt like he was going to recover and be ok. It was really hard for me to know exactly how he was feeling because when I was around him he would act as though he was doing fine but in reality he was in a lot of pain. I realize now that my dad was doing this to keep me, our family and everyone else from being sad. He didn't want us to feel sorry for him or to get depressed. I think as a father, as a leader, as the man of the house he felt like that's what he had to do. Even in his last moments my dad was hopeful and did not want us to be sad.
When my father passed away it really hit me that I was closer to him than I was to my mother. With my dad it was like we were friends, he was my father but we were really close. We talked a lot and we were open about everything. So his death hit me really hard. It made me realize that this could happen to me so I need to be prepared. I have to take care of my family, make sure I have life insurance and my affairs in order. I also thought about what my family's life would be like if I was no longer here. So you become more vulnerable when you realize that this can happen to you too. At the same time I know that God is in control. When he says that it is my time it is "my time." So I don't go through life worrying about getting sick or something happening to me because I know that my life is in God's hands.
A few years ago I was involved in a fatal car accident. I was hurt really bad and I nearly died but it wasn't my time. God said "it wasn't my time yet." I believe that I'm here because I still have work that God wants me to do. God isn't finished with me. My purpose is here right now. We have to learn to take each and every day as a gift and not worry so much about "what could happen" because fear robs you of your happiness.
Art has always been important to me, creating art is important to me. I used to be a Brazilian Jiu Jitsu fighter. That helped me realize that martial arts are just a physical way of expressing yourself and creating art. As a Brazilian Jiu Jitsu fighter I was using my body to create art. The injuries I suffered in the car accident prevent me from competing and I missed that feeling. I missed creating art.
When I do something I do it with passion. I take my time learning the art. I don't just do it because I "like it." When I do something I put my heart into it. I felt like I had all these years doing Jiu Jitsu and now I can't compete anymore, I can no longer use my body to create art. I didn't know how to paint or how to draw, so I thought "maybe I'll be good at taking pictures." That's when I got into photography. That's when I realized that photography was going to be a new way for me to create art and express myself. Now when people ask me what I do for a living I tell them that I am a photographer. Even though I am an entrepreneur that's running a successful business I identify myself more as a photographer. My business is a way for me to provide for my family but in my heart photography is my passion.
Losing my father and being in that car accident has made me "tougher." One of the last times I cried was when my dad died. Experiencing my father's fight with cancer and nearly losing my own life just made me realize that those things can and will happen. Now when I see or experience something emotional it's almost like I'm immune to it.
Another thing I want to talk about is how often things in America is taken for granted. I realize that I have opportunities that other people don't. I grew up in Venezuela. When I was in second grade I used to walk a mile or more to school by myself. I would see so many disturbing things. I would walk pass dead animals, dead people, I got robbed. It was rough but all of those things made me stronger. When I moved to America I felt like people expected less of me because I was foreign. Even as owning my own business isn't enough. I don't look like the typical business owner so... that motivates me to be better, motivates me to prove people wrong.
In Venezuela grew up in without a lot of things so I had a chip on my shoulder. People expected little of me, even my own family. Some of them say, "I'm surprised that you have your own business, that you're able to capture such good pictures – that you're doing so well in life." I felt like people thought I wouldn't accomplish anything in life so that pushed me.
I believe Venezuela has the second worst "documented" crime rate in the world. When I grew up it wasn't like that there. It was known for our oil, gold and diamonds. Venezuela also has the most Miss Universe winners. So we were known for having beautiful things and beautiful people. So when I talk to people that have moved here from back home I talk to them and I challenge them to do their best. I remind them that when we move to other countries it to better ourselves, not to be the same type of people that we would have been if we had stayed in Venezuela.
There is so much opportunity here. And I think that's what makes America so beautiful. Even though there's racism and a lot of people that hate, you have opportunities. If you put that noise aside you have a chance to be great. I guess you have that chance in any country but especially here. If you study and work hard there's no reason that you cannot get what you want in life.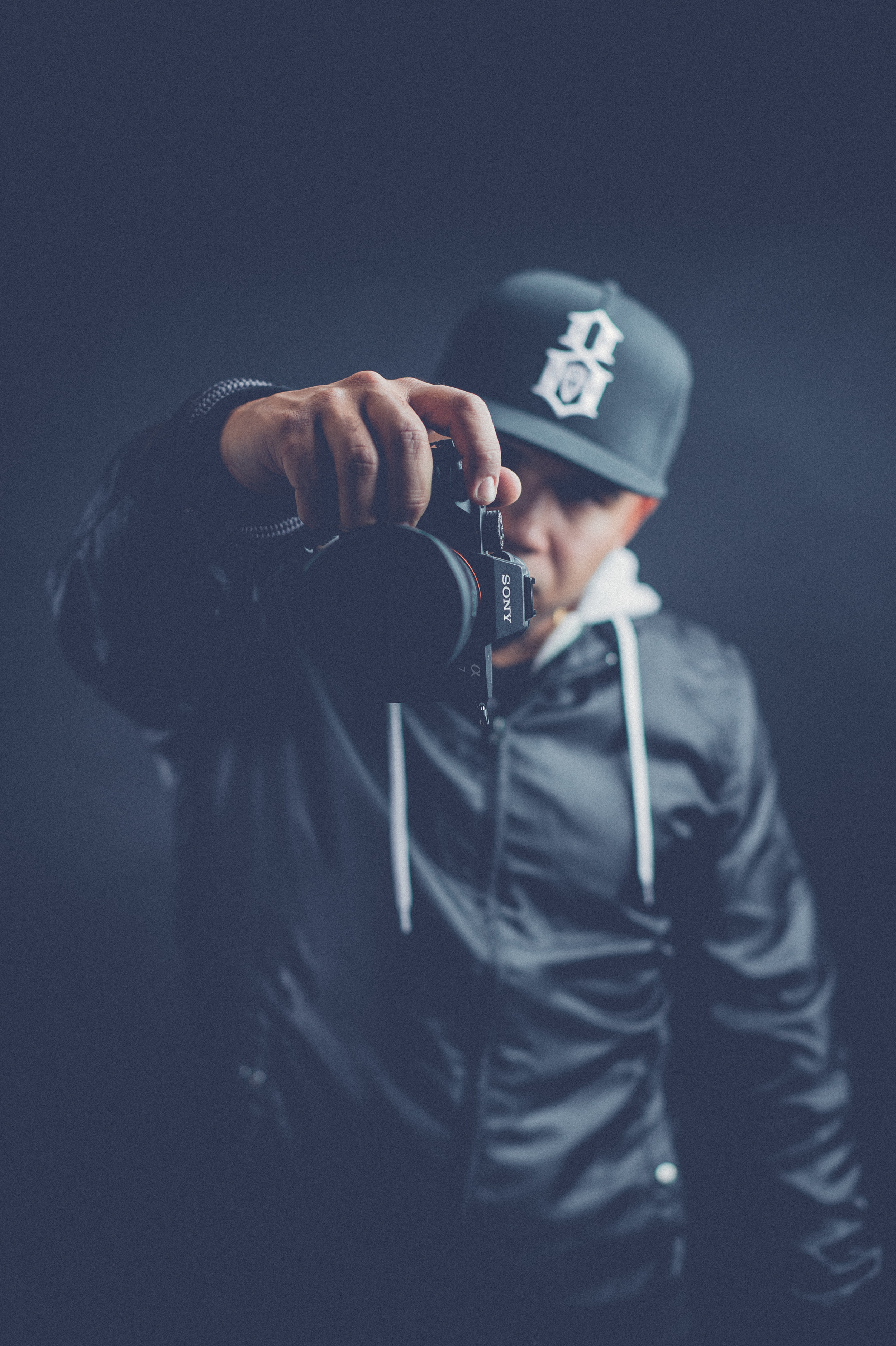 Higher Calling
Family Man + Venezuelan + Latino
Entrepreneur + Brazilian Jiu Jitsu Fighter
Photographer
instagram: @navasphotos
website: navasphotos.com
"Arte Suave"
Smooth Art