Mortal Man
A Eulogy: One Last Conversation with My Big Bruh
By: Karlos L. Marshall
I would like to just take this time to thank everyone for coming out and just to have one more conversation with my Big Bruh. Big Bruh, I would be remiss if I didn't speak on your legacy, beliefs, and our experiences together amongst loved ones — on your celebration day. I'm just praying that my words could provide some level of justice to the life, in which you lived. Big Bruh, there are no words in the human diction that are capable of sorrow and suffrage of your loss.
When some individuals pass its unexpected. But you see — this here was unforeseen. It was unforeseen that we would not be afforded another opportunity of conversation — to cast a vision upon the present and future generations of all the children that bear our last name. It was unforeseen that I wouldn't get another opportunity to call you on your way to work, as we oftentimes spoke about the plight of the Black community and creative avenues of change and upward-mobility for our people.
Big Bruh, it was unforeseen I wouldn't be able to give you one more hug, one more backsided hand-slap that you thought was so cool. Big Bruh, it was unforeseen that we wouldn't get to watch one more athletic event together. Or play one more game of one-on-one or horse even though I would mostly win.
But even when we played a few years ago, you played off of me because you said I couldn't even shoot when we were growing up as kids. Big Bruh, it was unforeseen we would no longer get to reminisce on our own childhood — by watching our sons interact with one another; as you undoubtedly said it best: "they're cousins, but more like brothers."
It was unforeseen that the first day the world welcomed me — would be the same day I speak to you for the very last time 26 years later. "Happy Birthday Little Brother," you texted me. I replied, "Appreciate it. Hope all is well with you and the kids." You said "most def. Same to you." Big Bruh, it was unforeseen that after many childhood years of endless nightly conversations — that those would be the last humble words we would ever speak to one another.
Big Bruh, it was unforeseen that we would never be able to relive and recreate the good ol' days. We would no longer get to laugh at our oldest brother for throwing the baseball over the backstop from the outfield. It was unforeseen I would no longer get to crack jokes on you for always having ashy knees when we were growing up. Big Bruh, it was unforeseen that I would be standing here right now — telling you I would miss your jokes about how light-skinned dudes was out-of-style.
Big Bruh, do you recall telling me: how proud you were of me—after I got my master's and bought my first house. A house that you went to take me to go see. You said, "you way ahead of the game Lil Bruh." But you already knew, you were always the person I looked up to, as one person recently reminded me: "remember, I knew you when you were his Little Brother."
Some called you "Truth." I just called you Big Bruh. Big Bruh, growing up being able to say I was your Little Brother gave me a credential—that not even my own young hype could buy. Big Bruh, do you recall telling me that your daughter asked you: "is Uncle Karlos like my Daddy too?" You said, "no baby, but he's like your Daddy when I'm not around."
But that is one thing that I do know — is that you loved those kids. I've always attempted to try to emulate you and fill your shoes; something I still cannot do at this very moment, as I currently wear a pair of shoes that you once provided me.
But it would be unforeseen the seismic void you would leave. Big Bruh, if there's one thing I knew, it's that you loved those kids. Big Bruh: a Man of God, a Father, a Son, a Brother, an Uncle, a Nephew, a Grandson, a Cousin, a Best Friend, a Colleague, and a Man of the Community you were —— with a vision to take our people to see the world and see the world they will. Big Bruh, it was unforeseen that you would never get the opportunity to be my Best Man. For that — I will never have the privilege of having one; because my Best Man — that you still are.
Big Bruh, we choose to relish the way in which you lived, rather than ponder the ways in which you may have died. Big Bruh, you were one of the very best men I will ever meet. And it was a pleasure and honor to walk in your footsteps for as long as I have.
A fighter you were. You showed us that to your very last breath. Big Bruh, I know you have a great legacy because I still wear our last name proudly. I was your Little Brother then and I'm your Little Brother now. "Marshall Men: there are none stronger." Ain't that what you used to always tell me? Big Bruh, in the words of our favorite urban philosopher, "we gon' be aight."
In the true spirit of the African proverb—that it takes a village to raise a child, before you today brotha — is that village. We—will help raise your children. And Mom and Pops, also before you today is the village that helped deliver you second child to his righteoushome — for now — is your time to rest.
Big Bruh, it was and still is — unforseen, unimaginable, and incomprehensible — that my very first time being a pallbearer will be for you on this here very day. Big Bruh, that is the irony — for it is you—that has carried me, lifted me up, and propelled me forward to greatness — when I didn't even know I possessed greatness in and of myself. That was the responsibility you felt to me your Little Brother. And for that — Big Bruh — I will forever love you!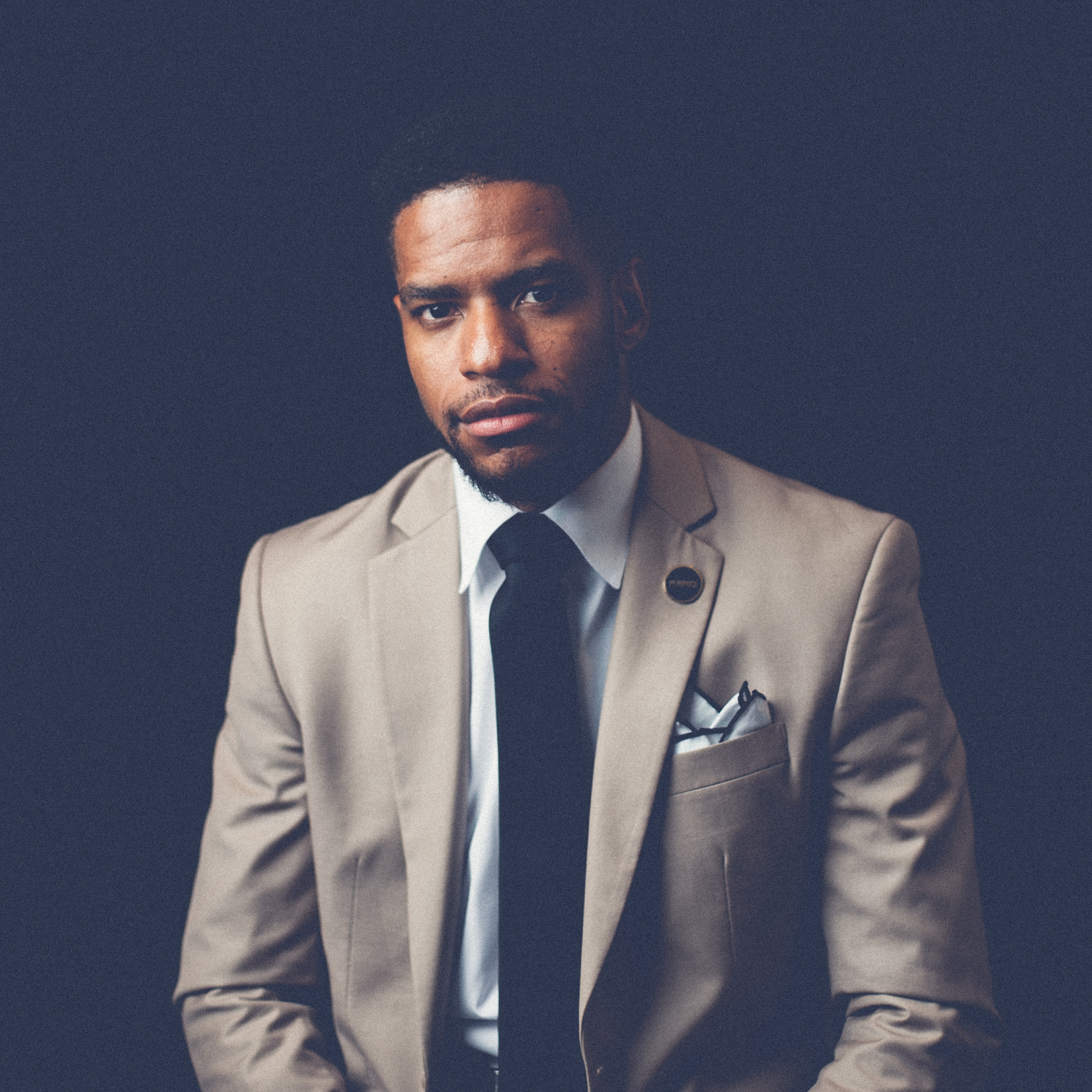 Educator | Civic Innovator | Brother
Founder of The Conscious Connect, INC.
Born and raised in the Champion City of Springfield, Ohio, Karlos L. Marshall has been recognized as an international thought leader at the intersections of urban education, civic innovation, and neighborhood revitalization. He has been named an honoree of the Forbes '30 Under 30' Class of 2019 and the International Literacy Association's '30 Under 30' Class of 2019. Through his nontraditional approaches, Mr. Marshall seeks to speak a world-class 21st Century cultural renaissance.